IDENTITY THEFT

Identity theft is considered the fastest growing crime in America, according to the FBI. Review the following helpful tips to reduce your losses from identity theft if your wallet or purse is stolen.

- Photocopy both sides of your credit cards
and other important documents and keep these in a separate, easily accessible location. As a result, you will have all of your vital information and can quickly call your credit card companies and cancel your cards.

- File a police report
as soon as you can in order to prove to credit providers that you acted diligently and took the first step toward an investigation of the crime.
.

- Immediately call the three national credit reporting organizations
to place a fraud alert on your name and social security number. This alert means that any company that checks your credit knows your information was stolen and they must contact you to authorize new credit. These three credit organizations are Equifax at (800) 525-6285, Experian at (888) 397-3742 and Trans Union at (800) 680-7289.
.

- Contact your bank
as soon as possible if your checkbook is stolen.
.
You may purchase some "peace of mind" by obtaining I.D. Theft Coverage for a $25.00 annual premium. It may be written on a separate policy or it may be added onto you Homeowners Insurance Policy. While most credit cards will enable you to dispute unauthorized charges, this $10,000. insurance protection actually goes farther as it serves to cover legal fees that may develop in the course of restoring your credit and your good name.
_____________________________________________________________________________________________________________
.
Established in 1902, J.A. Edwards & Co., Inc. is an independent insurance agency and a member of The Insurance Association of Agents & Brokers of N.Y. offering a full range of insurance products including AUTO, HOME & LIFE.
For information and quotes on insurance coverage, please contact us.
.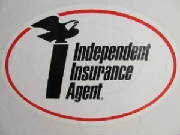 .
Edwards Insurance , 24 E. Main St., Clifton Springs, NY 14432 -- (315) 462-6234 / (800) 719-9816
---